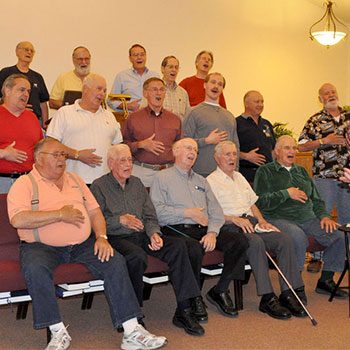 425 Arch Street, New Bethlehem, PA, United States
401-431 Arch Street
New Bethlehem
Pennsylvania
16242
US
The New Bethlehem Barbershop Harmony Group meets every Tuesday at 7pm @ New Bethlehem Fire Hall
Mission: The New Bethlehem Barbershop Harmony Group brings men together in harmony and fellowship to enrich lives through singing
Barbershop harmony is a style of unaccompanied vocal music characterized by consonant four-part chords for every melody note in a predominantly homophonic​ (the same word sounds at the same time)​ texture. The melody is consistently sung by the lead​ (second tenor)​, with the tenor ​(first tenor) ​harmonizing above the melody, the bass singing the lowest harmonizing notes, and the baritone completing the chord. Occasional brief passages may be sung by fewer than four voice parts.
To perpetuate the old American institution, the Barbershop quartet, and to promote and encourage vocal harmony and good fellowship among its members.
To encourage and promote the education of its members and the public in music appreciation.
To promote public appreciation of Barbershop quartet and chorus singing by publication and dissemination thereof.
To initiate, promote and participate in charitable projects.
To establish and maintain music scholarships and charitable foundations.
To initiate and maintain a broad program of musical education, particularly in the field of vocal harmony and the allied arts.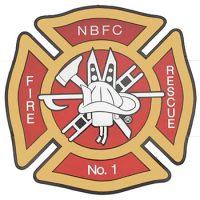 425 Arch St, New Bethlehem, PA 16242, United States
0 mi
New Bethlehem Fire Company meets the 2nd Tuesday of every month at 7pm @ the New Bethlehem Fire Hall
Organized in 1879 under the name The Friendship Fire Association, the fire company was reorganized under the name New Bethlehem Fire Company #1 in 1904. It was again reorganized in 1932 under the name New Bethlehem Fire Company #1 and Relief Association.
It has served the borough of New Bethlehem and it's surrounding area for many years. Since its formation two other companies have formed within a five mile area of New Bethlehem
The New Bethlehem Fire Company #1 covers the area of New Bethlehem Borough, Porter Township and parts of Redbank Township in Clarion County and South Bethlehem Borough in Armstrong County. It covers approximately 56.49 miles and is still a completely volunteer department.