COMMUNITY & BUSINESS DIRECTORY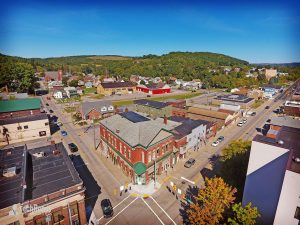 Search the New Bethlehem area and Redbank Valley Community & Business Directory to Find Things To Do, Places to Stay, Places to Eat, Places to Shop, Places to Know and Join a Church or Join a Group.
List your business, church, school government or civic group/organization on this website by choosing from our premium listings here: RedbankValley.org/directory-listing.
Login/Register to add, edit, or update your listing here: RedbankValley.org/directory-login See 'Directory Links' on this page.
Our Community & Business Directory includes, but is not limited to:
Attractions & Tourism destinations
Hotels, Motels, Bed & Breakfasts
Restaurants, Bars & Food establishments
Stores, Shops & Service providers
School, Government & Utilities
Music, History, Arts & Culture
Fire, Police and Emergency Services
News, Sports & Advertising
Outdoors & Recreation
Churches of all denominations
Civic Groups & Community Organizations