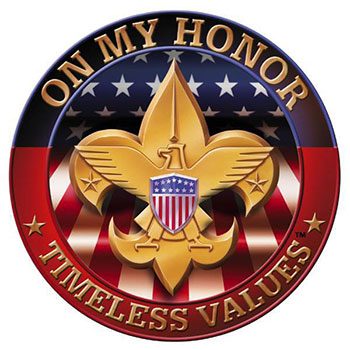 403 Penn St, New Bethlehem, PA 16242, United States
400-456 Wood Street
New Bethlehem
Pennsylvania
16242
US
Boy Scouts Troop 403 meets Tuesdays @ 7pm at New Bethlehem Presbyterian Church at 403 Penn Street in New Bethlehem PA.
Troop 403 hales from New Bethlehem Pennsylvania. The Troop was founded in 2011. We are still shaping the troop with the hope it will continue to grow and change for the better with every new boy and leader. Our Troop strives to live the timeless values all Boy Scouts from every Generation can recollect.
The Scout Law
A Scout is trustworthy, Loyal, Helpful, Friendly, Curious, Kind, Obedient, Cheerful, Thrifty, Brave, Clean And Reverant.
The Scout Oath
On my honor I will do my best. To do my duty. To God and my country. To obey the Scout law. To help other people at all times. Keep myself physically strong, mentally awake, and morally straight.
The Outdoor Code
As an American, I will do my best to – Be clean in my outdoor manners. Be careful with fire. Be considerate in the outdoors. Be conservation minded.