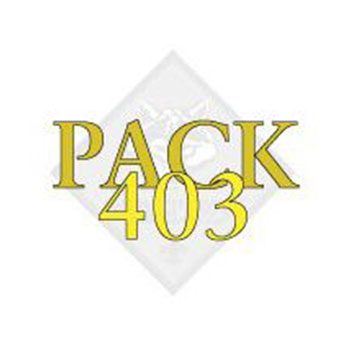 403 Penn St, New Bethlehem, Pennsylvania, United States
400-456 Wood Street
New Bethlehem
Pennsylvania
16242
US
Cub Scouts Pack 403 meets Mondays @ 7 pm at New Bethlehem Presbyterian Church
Cub Scouting is "Fun with a Purpose" and Pack 403 is proud to serve the young men of the Redbank Valley area.
MISSION: To prepare the young men of the Redbank Valley area to make ethical choices over their lifetimes by instilling in the values of the Cub Scout Promise and the Law of the Pack. And to help them "Do Their Best!!!"
We invite all Kindergarten through 5th grade boys to come and check us out. You can learn to tie knots, set up a tent, and shoot a bow and arrow. Do you like to hike, bike and fish? Have you ever cooked a meal on a campfire? Do you want to send a secret code to a buddy or build a bird house? You can do all this and more with Pack 403 and Cub Scouts.
Pack 403 is chartered by New Bethlehem Presbyterian Church. We serve the young men of the Redbank Valley area in grades 1st through 5th. We meet every Monday night at 7pm at New Bethlehem Presbyterian Church, with Pack meetings occurring every third Monday night of the month. Please check out our calendar on our website for details of other upcoming events.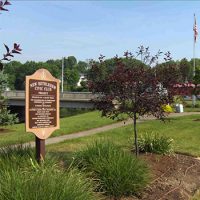 403 Penn St, New Bethlehem, PA 16242, United States
0 mi
The New Bethlehem Civic Club meets the 1st Tuesday at 7 PM @ New Bethlehem Presbyterian Church except July and August.
Mission: Our mission is to promote and engage in the civic and social activities that preserve the heritage of the organization and it's building and encourage the cultural and historic interest in the community.
Membership: Women leaders are invited to join to support our legacy of education, engagement and elevation of our community, and the preservation of our historic building. Volunteer service is open to both men and women for the non-profit arm of the club. New members welcomed!
Donate today to support scholarships, services, and programs.
Call 814-275-1718 for events, activities and further information.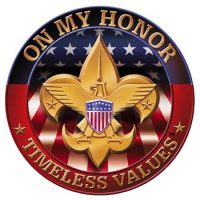 403 Penn St, New Bethlehem, PA 16242, United States
0 mi
Boy Scouts Troop 403 meets Tuesdays @ 7pm at New Bethlehem Presbyterian Church at 403 Penn Street in New Bethlehem PA.
Troop 403 hales from New Bethlehem Pennsylvania. The Troop was founded in 2011. We are still shaping the troop with the hope it will continue to grow and change for the better with every new boy and leader. Our Troop strives to live the timeless values all Boy Scouts from every Generation can recollect.
The Scout Law
A Scout is trustworthy, Loyal, Helpful, Friendly, Curious, Kind, Obedient, Cheerful, Thrifty, Brave, Clean And Reverant.
The Scout Oath
On my honor I will do my best. To do my duty. To God and my country. To obey the Scout law. To help other people at all times. Keep myself physically strong, mentally awake, and morally straight.
The Outdoor Code
As an American, I will do my best to – Be clean in my outdoor manners. Be careful with fire. Be considerate in the outdoors. Be conservation minded.