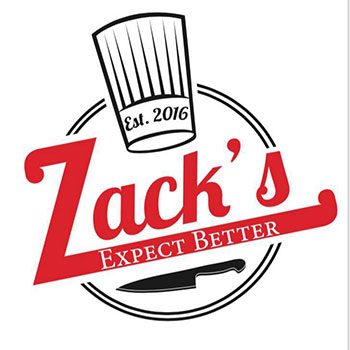 301 Wood Street, New Bethlehem, Pennsylvania 16242, USA
301 Wood Street
New Bethlehem
Pennsylvania
16242
US
Zack's Restaurant is a food establishment located at 301 Wood St. New Bethlehem PA 16242
The freshest food around. Local, farm to table goodness. Stop in for a delicious latte or come by for a date and BYOB.
Chef Zack refuses to use anything  but the best ingredients. Each week he makes a special trip to Pittsburgh to bring back the best ingredients. Fresh, Local, & Delicious!
The food industry has lied to us all. Most of the stuff humans eat is "FAKE FOOD!" You WILL NOT find fake food at Zack's. EVERYTHING is hand prepared in house. NOTHING comes frozen, out of a bag, microwaved, or packed full of preservatives! Zack is picky!
Chef Zack Blose can get crazy in the kitchen. He loves making people happy. True love starts with the stomach! Zack understands customers eat with their eyes first! Plate presentation does matter!