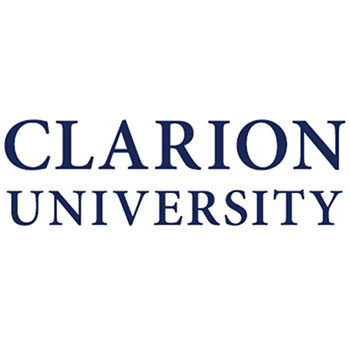 840 Wood St, Clarion, PA 16214, United States
840 Wood Street
Clarion
Pennsylvania
16214
US
Clarion is a beautiful and active college town of 6,000 residents. Main Street, lined with specialty shops and locally owned cafes, is located just steps away from campus, allowing students to be an integral part of the community. Whether your vibe is reading poetry, hiking in the woods, or shopping at local merchants, you'll find it here.
While the majority of students come from Pennsylvania, there are students enrolled from 45 U.S. states and 31 countries.
Students live on campus or in nearby college-owned or affiliated housing. New students can choose to live in suite-style residences, apartment housing or traditional residence halls. There's also a wide assortment of dining options, including the campus dining hall, food court, cafes, and a bakery.
Clarion University, founded in 1867, offers more than 130 student organizations, including academic, athletic, intramural, Greek, political, multicultural, service, and special interest groups.
We're an NCAA Division II school for men's and women's intercollegiate sports. Men's sports are baseball, basketball, football, golf, swimming & diving, and wrestling. We're a Division I school in wrestling. Women's sports are basketball, golf, crosscountry, soccer, softball, swimming & diving, tennis, track & field, and volleyball.
Eighty percent of our students receive financial aid in some form, and we have a variety of loan and scholarship programs available.