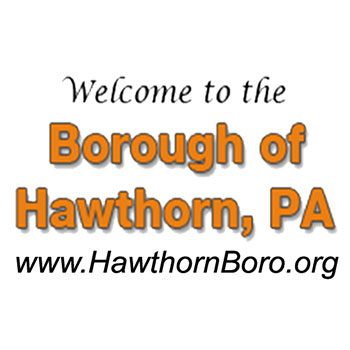 3784 Main Street, Hawthorn, PA, United States
3812 Main Street
Hawthorn
Pennsylvania
16230
US
Hawthorn Borough Council meets the 1st Tuesday of every month at 7pm @ Borough Building on 3784 Main Street. Mailing Address: P.0. Box 52 Hawthorn PA 16230
Established in 1916, Hawthorn PA is small, rural community in western Pennsylvania. Our location, south of I-80 in Clarion County, between New Bethlehem and Brookville, allows our Town to evoke a quiet and comfortable charm and a rural quality of life while still being able to access quality entertainment, business, and industry.
Our beautiful and scenic natural resources boast plenty of recreational activities while still maintaining respite from life's pressures and a place to seek solitude. The Redbank Valley Trails and waterways were once home to railroads/industrial mills, but now provide a place for year round recreational activities…including fishing, hunting, boating, camping, biking, hiking, and much more!
Our community is tied together through traditional family values and a sincere sense of community. Our municipality is proud of its citizens and the way they demonstrate their willingness to invest in the future of their community.