RVHS Student selected for Equity in Civics Youth Fellowship
NEW BETHLEHEM, Pa. (RVO) by Cecelia Harmon – Marley Best, a senior student at Redbank Valley High School was recently selected for iCivics' Youth as Civics Experts Fellowship. This program was created to reflect iCivics founder, Justice Sandra Day O'Connor's goal of boosting civics education in K-12th grade students. In the past, this program has included an in-person component; however, in light of recent events, the fellowship now consists of virtual student-led workshops, guest speakers, and a number of collaborative projects among 7th – 12th grade students from around the country. 
Best found out about this program and was nominated by RVHS social studies teacher, Dr. Joe Harmon. She was selected based on her answers to two essay questions regarding equity in civics education. Although this fellowship only selects a handful of students each year, two years ago, another RVHS student ℅ 2021, Matthew Green also had this opportunity.
Best became interested in civics through coursework in social studies and attending the "Senator for a Day" program, held annually at Clarion University by Senator Scott Hutchinson. Best is grateful for the opportunity to become more involved in civics as a high school student: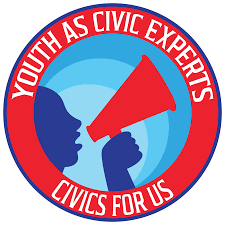 "Even though I do not intend to pursue a career in politics, I think it's important for regular citizens like me to learn how their government works and how to have their voices heard. I'm thankful to be involved as a student so I can be an example to older generations, showing them that younger people do care about our government. I also hope to be an example to younger generations, showing them that civics is cool!"
Best expressed that she is excited to meet and interact with other high school students across the country and eager to bring back what she learns to the Redbank Valley community. 
In addition to this program, Best stays involved on the RVHS campus and in her community. She is a member of National Honors Society, Tri-M Music Honor Society, Youth Council, Choir, and Theatre. She is also the vice president of Bible Club, treasurer of Travel Club, and drum major of the RVHS marching band. Outside of the classroom, Best attends Distant Baptist and is a member of their youth group. After graduating high school, Best plans on pursuing a degree in music education. 
For more information about the Youth as Civics Experts Program and iCivics, please visit their website:
https://www.civicsforus.org/youth-fellowship-application
—
ABOUT:
Redbank Valley School District provides education services for the 165 square mile area of New Bethlehem and Hawthorn boroughs, and the townships of Mahoning, Madison, Porter, and Redbank of both Clarion and Armstrong counties.
MEETINGS:
The Redbank Valley School Board meetings the first Monday of every month at 7pm at the High School Library.
CONTACT:
For more information about the Redbank Valley School District, please call 814.275.2426 or visit RedbankValley.org/pg/biz/redbank-valley-school-district
---
Share on Social Media or Email!