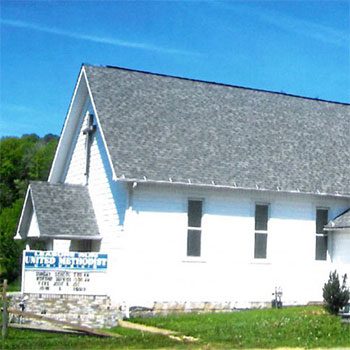 85 Hickory Ridge Rd, Fairmount City, PA 16224, USA
85 T-830
Fairmount City
Pennsylvania
16224
US
The Leasure Run United Methodist Church is located at 3201-3299 Pennsylvania 66 New Bethlehem, PA 16242
The Leasure Run Methodist Church was organized in 1896. Located along Route 66, south of Clarion, the Leasure Run area was named in memory of Mr. Leasure, who drowned in the run and was buried near its waters.
Early church services were held in the Sayers schoolhouse, that was located a short distance from where the present church is located.
The Leasure Run Church was originally part of the Methodist Episcopal, Erie Conference. When the congregation became organized it became a preaching point on the Washington Circuit.
Land for the new church to be built on was donated by Allen Space. The innocent church location in Redbank Township was called the "Half Acre Church" because a half-acre of ground was given to erect it on. Some bloody and notorious fights began to take place too often and the area then became known as "Hell's Half Acre". All has been peaceful in the area for a long time.
The lumber for the new church was originally a theatre building that had been purchased and dismantled. After being dismantled the lumber was hauled by horse and wagon from Rouseville to the site. The carpenters for the job were John Miller, Curtice Miller, and Mack Miller. The masons who laid the foundation were Benjamin Mercer, Charles Miller, and Richard Miller. William Kelly and sons did the plastering.
In 1900, the church became part of the Hawthorn Circuit and continued there until 1929, when it became an out appointment of the New Bethlehem church.
In 1955, a 30 x 30 foot addition was added on. In 1958, land was purchased for a parking lot.
In 1967, the ceiling was lowered and the space over the 1955 addition was finished for Sunday School usage.
In 1971 and 1972, church pews and carpeting were installed. In 1980, the furnace was converted from oil to gas.
The first minister of the Leasure Run Church was Rev. Lewis Wick in 1896-1897.