Students restore Smullin Cemetery in Distant PA
DISTANT, Pa. (RVO) by Cecelia Harmon – As part of the 8th grade civics curriculum at Redbank Valley high school, Dr. Joe Harmon has implemented a Civics Engagement Project. Students are required to propose a way to address an issue of local, state, national, and/or global importance and take action.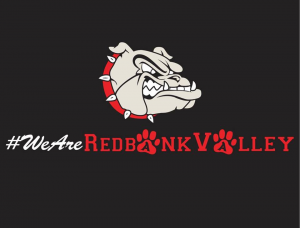 So far, students have taken strides to better the community by cleaning up the trails, attend school board meetings, hold food drives, volunteer at the animal shelter, and much more. Some students and community members have even been inspired to volunteer their time apart from this project to make the Redbank Valley area a better place.
This Sunday, several 8th graders, parents, and community members volunteered their time at Smullin cemetery in Distant, PA. Smullin cemetery is around two hundred years old and is the resting place of around 40 graves. Among those buried at Smullin are several Civil War veterans including: Joseph C. McClain, A. Fletcher Smullin, Zarar Smullin, J. I. Brown, and Robt. S. Hahan. There are also several individuals from the Cathcart, Ferguson, Mack, Milliron, Moorehead, and Doverspike families.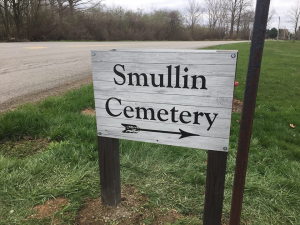 Unfortunately, Smullin cemetery has fallen into severe disarray. Many headstones were broken, moved from their spot, or missing altogether. Students and parents have taken it upon themselves to restore this cemetery to its former state as part of their Civic Engagement Project. Armed with a 30 year old gravesite record found online, these people worked to recover all of the memorials and return them to their intended location. Badly needed yard maintenance was also done to help revitalize the cemetery. They received a grant to assist with their efforts; this was used to purchase soil and plants.
ABOUT:
For more information about the Smullin cemetery and the people buried there, please visit FindaGrave.com:  https://www.findagrave.com/cemetery/2333620/smullin-cemetery
For more information about the Civic Engagement Project, please follow Dr. Joe Harmon on Twitter: https://twitter.com/DrJHarmon
Share on Social Media or Email!
[Fancy_Facebook_Comments]