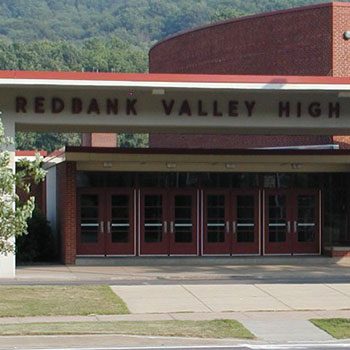 910 Broad Street, New Bethlehem, PA 16242, United States
900-998 Broad Street
New Bethlehem
Pennsylvania
16242
US
Academic success is our priority at Redbank Valley High School. We have top notch teachers and staff working as a team to provide high level academics, a safe learning environment, and career readiness for all students. Upon opening the doors to the building, you will recognize that you are a part of something big. We foster respect with our words, actions, and appearance. You are welcome to stop by for a visit anytime.
"The mission of the Redbank Valley School District community is to instill the knowledge, attitudes, and skills needed for each student to achieve at his or her highest potential while providing a safe, disciplined, and inviting environment."
Redbank Valley School District is located in the rolling hills of rural northwest Pennsylvania along the Redbank Creek. Redbank Valley, and specifically New Bethlehem, is approximately one hour north of Pittsburgh on Route 28; 15 miles southeast of U.S. Route 80, exit 64 at Clarion, via State Route 66; and 17 miles southwest of U.S. Route 80, Exit 78 at Brookville, via State Route 28. This area is a primary north-south corridor for travelers.